How To Power A Projector In Your Outdoor Travel Life?
May 27, 2023 by SANFOU
When you enjoy your outdoor travel with your families or friends, whether you feel boring sometimes due to less activities. I'd like to recommend you watch movies outdoor by projector, get enjoyment from movies while immerse yourself into wonderful scene. But someone was puzzle that how can they power their projector outdoor? Projector always used at home, office or movie theatre, less used in the open air. Portable power station can charge your projector anytime anywhere, energy can be carried where you go, achieve your wish on watching movies outdoor.
Why you need a projector in your outdoor travel life?
Big screen--Projector well shows the fascinating things like humorous or thrilling actors to perform stories by the big screen. You may usually use small device with small screen such as telephone, IPAD or laptop to watch your favorite movies, but now projector is the fresh way that you can share the relevant happiness from movies with your families or friends, then can easily get both sides' point when you unintentionally talk about the human you all had seen.
Clear sound-- Nowadays, many projector with a built-in speaker and can process audio signal , transfer very clear and high quality sounds. That mean expect use protector to watch movies, you can let your projector televising dance , dance with your friends outdoor can pour up the stress and bad mood, help you built up a active mind, create a precious outdoor experience.
Brightness light-- Projector work well in the night and the sunset with brightness light, you can gain amounts of pictures of beauty scene, make a versatile record with your families and friends, Warm light setting can create a romantic landscape. If you are a social media enthusiast, post your outdoor travel life with these pictures, you will feel pleasure when like-mind online friends like your contents. In fact, you don't need to specially turn on other lights, save more space for your other necessities.
Outdoor cinema--carry with projector in your outdoor trip is same like you get a outdoor movie theatre. One difference between outdoor self-cinema and the real movie theatre is freedom. Movie theatre have many restrictions for consumers like not allowed to carry snack and drink which not buy from movie theatre, hard to move on due to the limited seat. But if you set up your own outdoor cinema, you can enjoy more food and move anytime anywhere.
Easily to set up--You will find it easily to build an outdoor cinema, maybe only connect your bluetooth according to the product introduction, low cost and high efficiency to install, very convenient for consumer. Another advantage is the projector you bought generally can be easily to carry.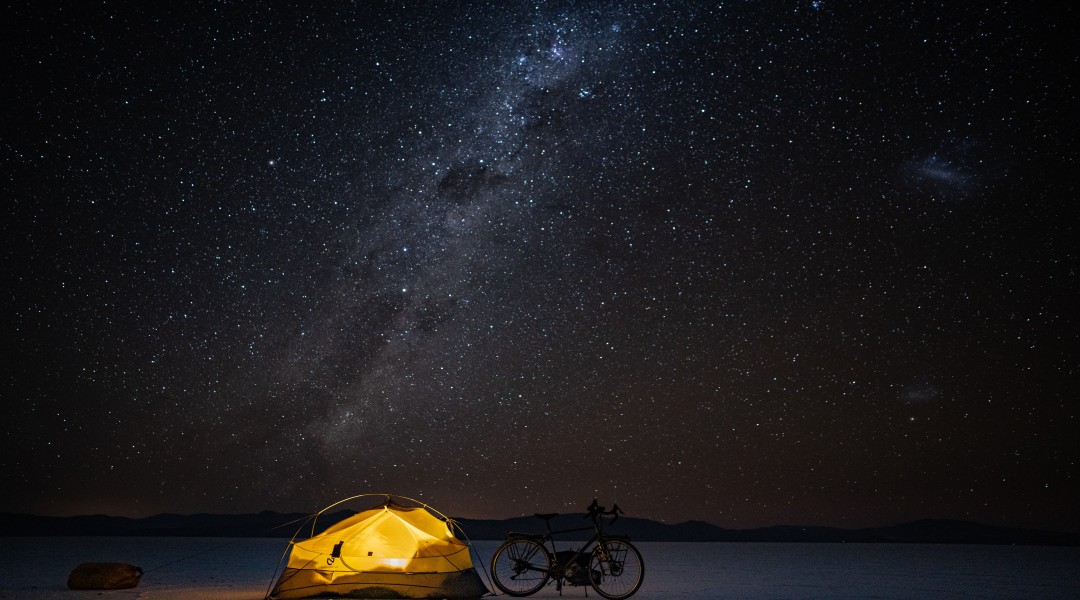 But how to power a projector in your outdoor travel life?
As we know about projector used in the cinema and home mainly charge by home electricity, but when we go outside, we can hard to depend on the wall socket,so we can use car batteries, portable power stations, power bank, solar panel and gas generators can easily power portable projectors.
Car Batteries
Many people choose car batteries as the power of projector, they mainly charge their phone, laptop etc. Projector charged by car batteries can work in several hours, that mean it can support you watch one or two movie. But it better not consume too much car power for ensure the car can be normally start up.
Solar panel
Maximum use the value of solar energy, can install solar panel on your van, fully take advantage of sunshine to produce electricity. Clean, recycle and eco-friendly, increasingly affordable. But maybe need some time to reach the full power data due to the angle of solar panel and the weather condition.
Gas generator
If you are travel in the remote area, gas generator can be the one choose, supply the power you want, but this type generator will cause air pollution and harmful gas, Actually I am not recommend to use it.
Power bank
With lightweight and less cost characteristic, power bank become the popular topic in the tourist, not need to take up any space, it can also charge for projector. But maybe it charge just limited short time.
Solar power station
Portable power station can support charge your projector, laptop, drone and phone at the same time due to several outlets and port, meanwhile, keep steadily and safety output, the best solution in power your projector outdoor life.
Summary
Hope this article can solve your question about how to power a projector in your outdoor travel life.Watch movie under the star, with families, with friends, sounds great, come and take a projector on the road.