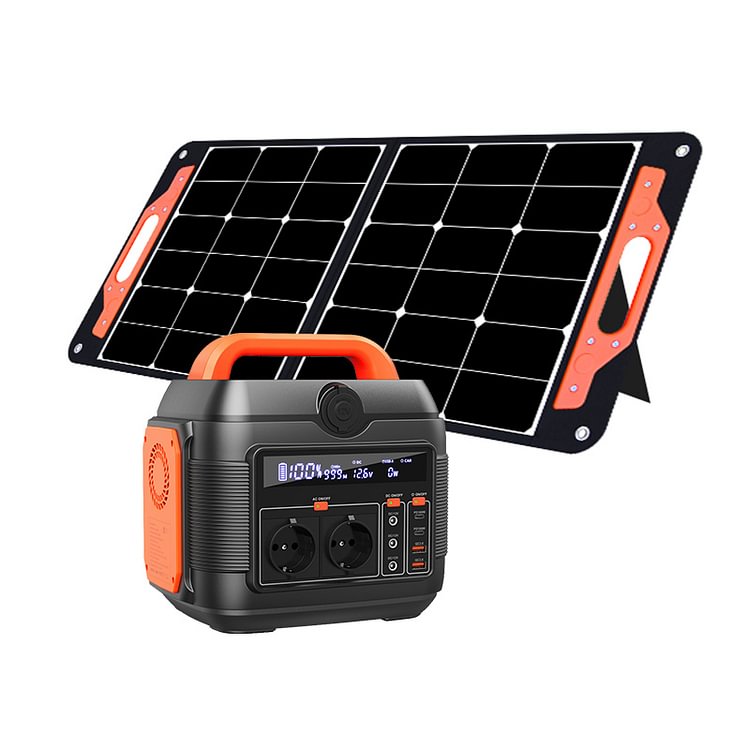 SANFOU Solar Generator
(Portable Power Station 600w with Solar Panel 100W)
has gradually become the trend of SANFOU clients' choice
Tuly reasonable value deals include simplified product selection and discounted prices
Operation Process
Solar power works by converting energy from the sun into power,
Solar power station get energy from solar panels to charge devices
Safety Protection
Multiple protection functions allow you to use it with confidence
【EASY TO START UP】 You can directly plug the power cord of your device into the socket, press the button to turn on.easy to carry with sturdy handle.
【PERFECT DISPLAY】 LCD display with LED camping lights, showing fast/slow flashing, weak/strong light/SOS multi-function.
【FAST CHARGING】 Support multiple charging modes, like wall adapter, Type-C input, car charger and solar panel. (DC5521 Input: Adapter 24.5V/4A; Type-C: PD100W; Full charge time only needed: Adapter: 6-7h)
【STABLE OUTPUT】 2AC (100V-240V/50Hz-60Hz), 3DC (12V/10A), 1*USB-A (5V/2.1A ),2*USB-A (QC3.0, 18W) , 1*TYPE-C (PD 100W), 1*TYPE-C (PD 27W),1*CAR CHARGE (12V/10A)
Up to 23% solar conversion rate improves charging efficiency
High-quality ETFE protective layer improves service life
Equipped with 1*USB-A and 1*USB Type-C port
Charge devices like smartphones, tablets and cameras etc.
WITHOUT POWER CONCERNS,
Work outdoors with your mobile phone or laptop
Record beauty of nature with camera or drone
Watching movies outdoor with projector
Illuminate where you go in the dark with lamp
SANFOU Solar Generator can truly meet your outdoor power requirement
Optimal choice for outdoor travelers
Solar Generator makes your outdoor travel more convenient, ideal for RV travel, camping, hiking and other outdoor trip
Even in the event of natural disasters such as storms, or emergencies,you can easily get rid of power shortages with solar generator